REGISTER
Covid Policy:
Whiteout will be following guidelines from the San Juan Office of Emergency. We will offer a refund if we have to cancel the event due to Covid. Please be aware that to partake in the event, we highly recommend vaccination and to enter the inside private party, we require that you are fully vaccinated. If during the weekend we have a Covid Exposure, a list of participants and volunteers will be given to the San Juan Office of Emergency. Masks: We will follow the guidelines set by San Juan County.
Click Here to Register
SUPPORT
We love all the people and businesses that support us!  Please contact Sarah at 970-779-8480 (this year all vendors will need a permit to sell anything within the block party)
Click here to volunteer for the Whiteout!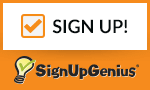 -Lisa, John, Adam and the Town of Silverton
-Jim, Ana, Myste and The Grand Imperial
- Bruce and Sheriff's department
- Molly and Golden Block who created the street party
-Out Post crew: DSD, Fenceline and Stuart
-Ron and King Cage
-The Lone Spur for hosting Saturday party
-Austin and Casey for hosting Friday night party
- Mel and San Juan Development
-Deeanne with Silverton Chamber of Commerce
-Inga at Coffee Bear for volunteer sandwiches
-Ska for Sponsoring Saturday Night party
-Six Dollar, Tricerahops DJ Bad Goat and Viktor
-Doom photographer
-Trophy Artists:  Mike, Tracy, Max, Doom, Ryan, Dylan, Eric Way, Andy, Tim, Jes, Shannon, Dan, Roxy, Viktor
-Shannon the Art Curator
-Chad for Firewood
-Bill Pile for always being there in the racer check in room
-Wedding party:  Garrett, Elke, Moira, Jamie, Melissa, Jeaniene, Nan and Bailey and officiator Anthony Diaz
-San Juan County
-Devo and Fort Lewis college for loaning us a lot of stuff!
-Jack, Leit, Lucy and Sailor for being out set up crew/muscle for the event
-Reg Crew
-Nan for being our fearless volunteer coordinator
-Mark for donating the cabooses, our sled, cars, trailers, and just being ok with Sarah working and not being home to make the event happen
SCHEDULE
Feb 5th, 2022 Whiteout Schedule TBA
Below is the 2020 schedule to give ya an idea of the weekend fun
Friday
4-6 Rider check in, on site Registration and wrist band pick up at Grand Imperial Banquet Room
6 pm traffic Marshall meeting at Grand Imperial Banquet Room
7 pm TTT Night Ride/ meet at Grand Imperial
8:30 pm 'Six Dollar String Band' at the Avalanche Brewing (free for racers and volunteers)
Saturday
6 am-10am Pancake Breakfast at Grand Imperial
7 am - 9am Rider check in, on site Registration and wrist band pick up at Grand Imperial Banquet Room
8:30 Very serious Team Meeting in Grand Imperial Banquet Room
9 am start after sacrificial toboggan down Christ Shrine Hill
10 hours of Snow Bike goodness with Grand Imperial being race headquarters
Lunch/Dinner served at Grand Imperial noon-9pm
9am-8pm Art Show in the Grand Imperial Banquet Room
10am-5pm Dance Party, pizza and BB target shooting contest at Outpost at far end of course as well a Shrine Hills Bacon aid Station
1 pm Geri/Gari Wedding on Shrine Hill and 2 pm Reception at Outpost (all invited)
5 pm Last racer sent out on course (no riders out after 5 pm)
7:30 pm race ends and FIREWORKS
8 pm Awards at Grand Imperial/ Lone Spur
9 pm 'DJ Tricerahops' and 'Bad Goat' spin at Lone Spur in Grand Imperial sponsored by Ska (free for racers and volunteers)
 Snowscape Schedule
What is Snowscape?  Snowscape is Silverton's winter festival that has family activities and more! Please feel free to jump off the Whiteout Course and be a part of anything Snowscape has going on all weeklong!
SILVERTON
Race Head Quarters at Avon Hotel on Blair Street!
Other Lodging Options in Silverton:
COURSE
2022 Course TBA and below is 2020 to get an idea of the madness *Please be aware, that alcohol is not allowed on the course and only allowed in permitted areas or bars!!!!
Click here
to see the Map in Ride GPS
CONTACT
Silverton Whiteout | Fat Bike Race Directors

sarah@durangodevo.com/ 970-779-8480

144 East 10th St | Silverton CO 81433

Race Headquarters : Avon Hotel